AtmaGo has proven itself as a critical tool for urban poor communities to share vital information that helps them prepare for, and recover from, disasters. AtmaGo also allows users to report problems and share solutions to daily challenges in their neighborhood.
Can Mobile Phones Improve Disaster Preparedness?, was independently conducted by the Centre for Innovation Policy and Governance (CIPG) in Indonesia and released in October 2018 at the Social Capital Markets (SOCAP) conference by Atma Connect. The  AtmaGo App is the social networking tool that was evaluated in the study and is currently used by over 1 million people in Indonesia and soon to be introduced in Puerto Rico.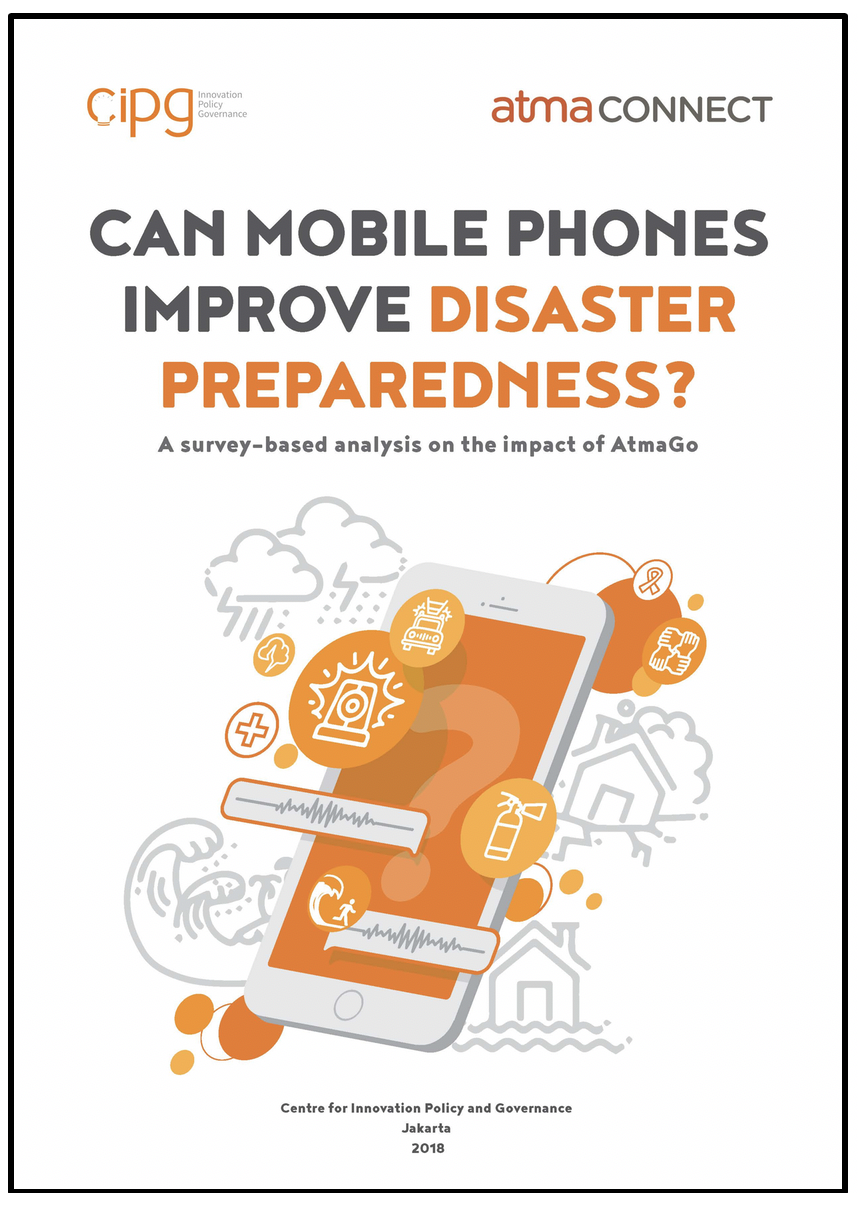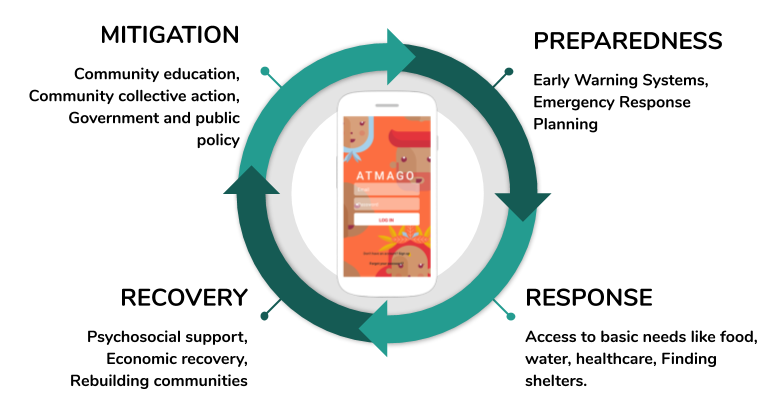 AtmaGo is trusted, reliable and local—and because people use it daily, it is where people turn in an emergency. People are more likely to survive disasters and address vulnerabilities when they have good social networks and connections.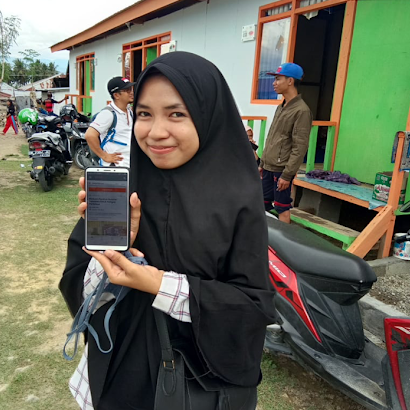 Disaster Recovery
"After the disaster [Sulawesi earthquake] the area where I live did not have a clean water supply, we didn't know where to look for clean water, and the power was out. After reading a post on AtmaGo that said that the Red Cross had a water supply, the whole family and I went to the Red Cross office, and Alhamdullillah, the Red Cross provided water to our housing complex." — Imelda, Student, Central Sulawesi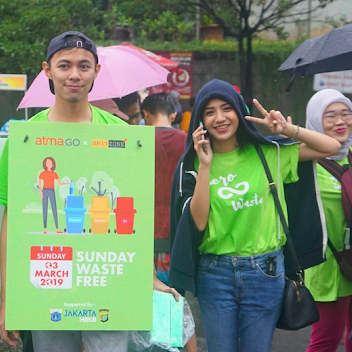 Environment
"We saw AtmaGo campaigns in Lombok or Palu about garbage clean-up. That really inspired us. I said, 'Why don't we do it on Car Free Day?'" "So we think about locations in Jakarta that contribute a lot of waste. And yes, Car Free Day was a good target. A lot of sellers on Car Free Day do not organize their trash well. So we worked together with AtmaGo to do this activity after seeing their campaign in Lombok." — Vita, BritZone President, Jakarta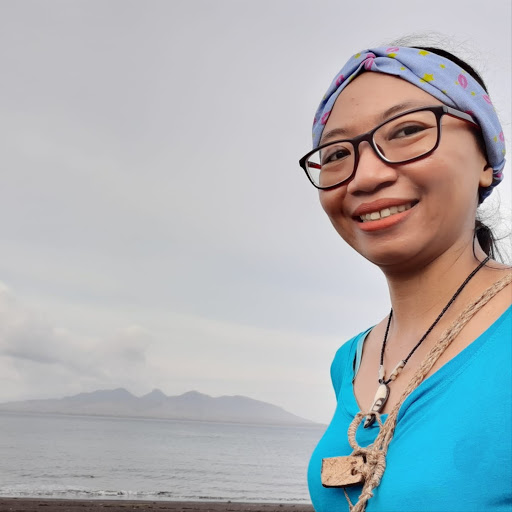 Citizen Journalism
"This citizen journalism training activity is quite important…" AtmaGo is useful for disasters, "But not only during disasters, citizen journalism can play a role in providing disaster mitigation literacy and information. The AtmaGo application is important because it can connect citizen journalists throughout the archipelago, so that they exchange information and learn from each other." — Ika, Tempo Senior Journalist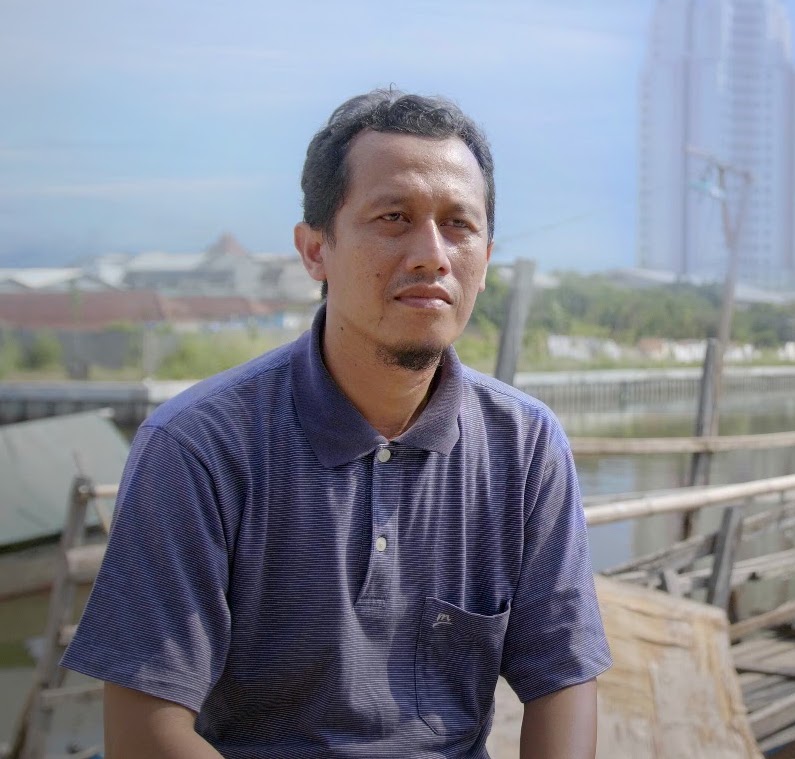 Governance
"Tangerang is known for bad infrastructure, especially bad roads. My concern was answered when I found out an app called AtmaGo… When I post about something… they pass those roads, they will take extra precaution, especially during the rainy season because potholes are covered by puddles, and this is very dangerous. When I posted about the potholes, they were fixed." — Happy Azmi, Entrepreneur  Tangerang