Community
"AtmaGo helps me know what issues people are facing, and what will be soon reported to my office" — Alamsyah Saragih, Ombudsman Republic of Indonesia
Pak Joko from Kalipancur in Semarang uses AtmaGo as a platform to connect the community to do regular patrol and clean-up in his neighborhood
Erlina Adnadiwantari – AtmaGo User
Erlina in Semarang talks about how AtmaGo helped her organized to clean up her neighborhood and create an alternative use for recycled plastic.
Ibu Sumiyati – AtmaGo User
Ibu Sumiyati is just one of many AtmaGo users who are connecting with their community to help neighbors prepare for disasters, improve access to basic needs, and overcome chronic challenges.
Happy Azmi uses AtmaGo to report problems like infrastructure and poor roads in his community.
User testimony
Fajri and Fajar use AtmaGo frequently. "I use AtmaGo because it gives me a way to help other people. All the other social media is 'ego media'—look what I am wearing or look what I am doing. AtmaGo is something different," shared Fajri. Fajar from East Jakarta, thinks AtmaGo is an easy-to-use application and useful when there is heavy rain in her area. She checks to see whether there is flooding or traffic jams around her neighborhood. Her favorite posts are about useful tips on flood prevention and what to do when there are floods.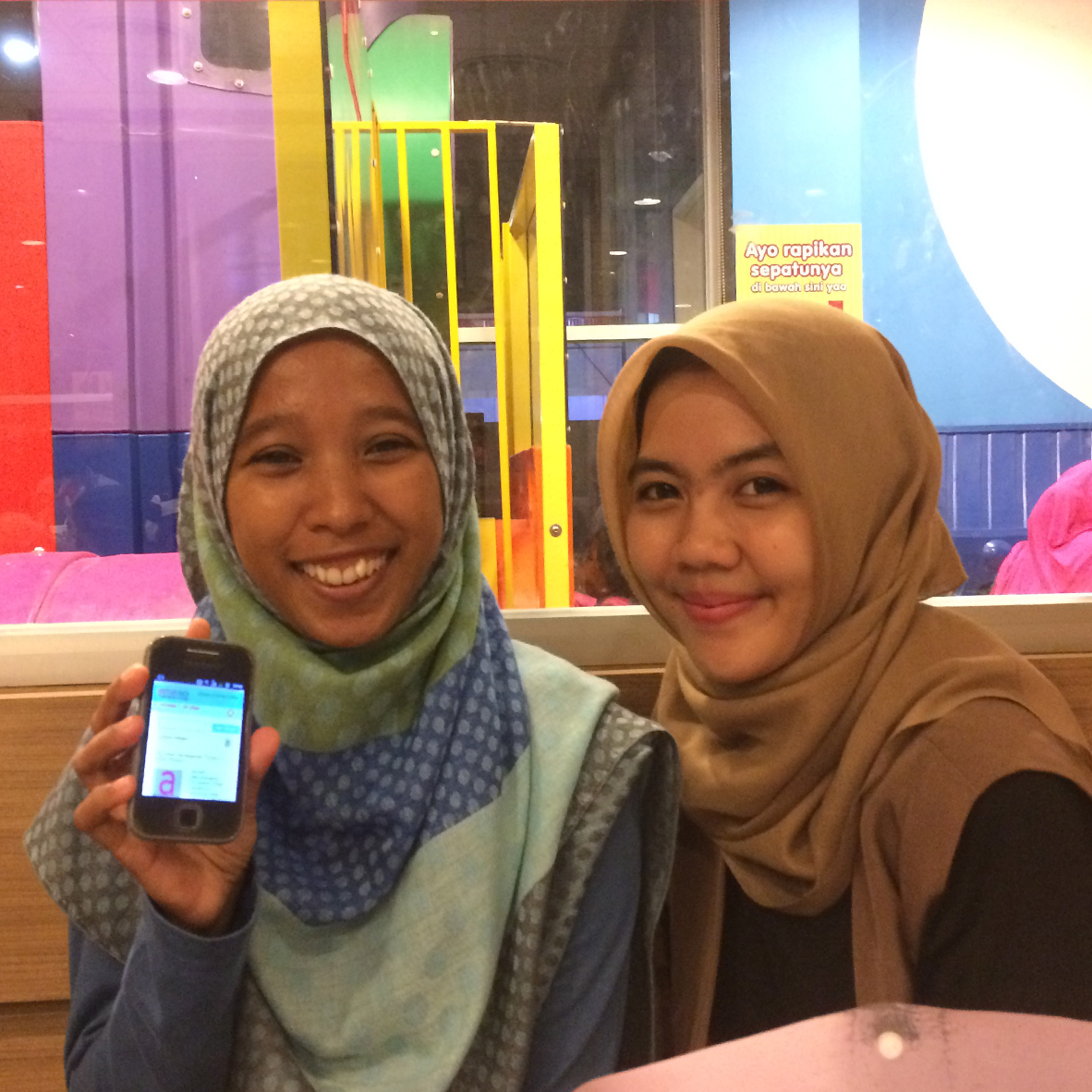 Our users have shared more than 667,000 peer-to-peer exchanges on issues of water, food, jobs, education, shelter, flooding, crime, and fires.
AtmaGo uses 3G technology to enable peer to peer information flow on access to affordable food, water, livelihoods, disaster prevention and response, and public safety such as crime and terrorist threats.
AtmaGo users share solutions to daily challenges around food, water, and public safety. Asep Sunarya, age 38 from Depok, West Java, shared, "I found out from AtmaGo the police tip line to report crime on public transit. AtmaGo helped me feel safer during my commute at night."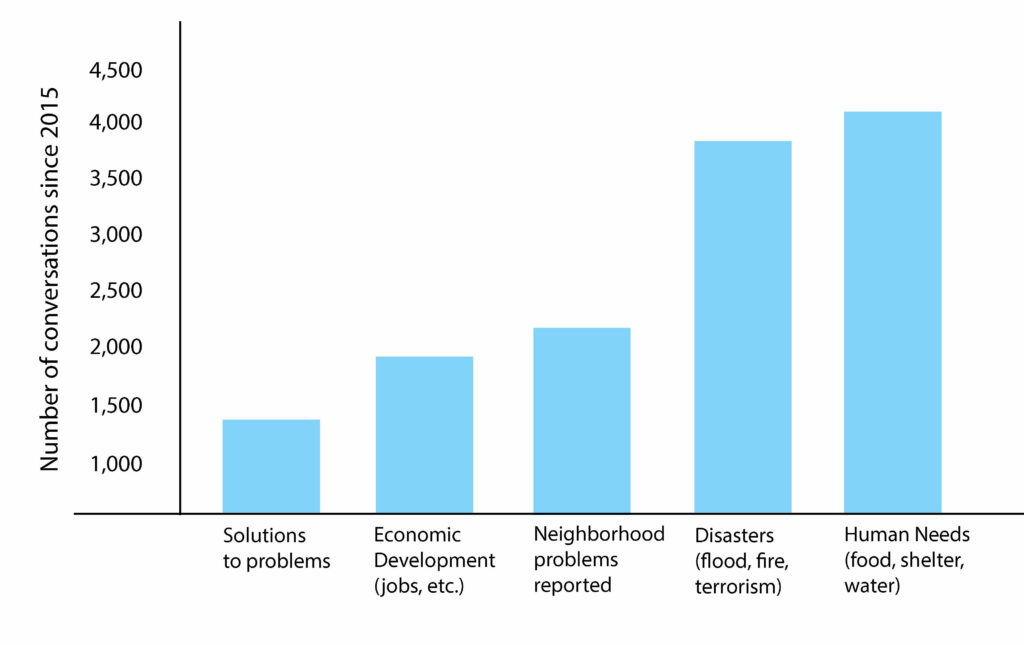 Funder testimony
Atma Connect won the $1MM 2016 Global Resilience Partnership Challenge Award with partner Mercy Corps. Dr. Luca Alinovi, Executive Director, Global Resilience Partnership stated, "AtmaGo … built a localized social network to help urban poor communities build resilience to shocks from climate change and economic uncertainty. With the mobile app, individuals in a given community can better share knowledge and resources with their neighbors. And their approach is already proving to be successful – during the devastating flooding in Jakarta in February 2015, people were able to share tips and real-time updates on shelters and services."