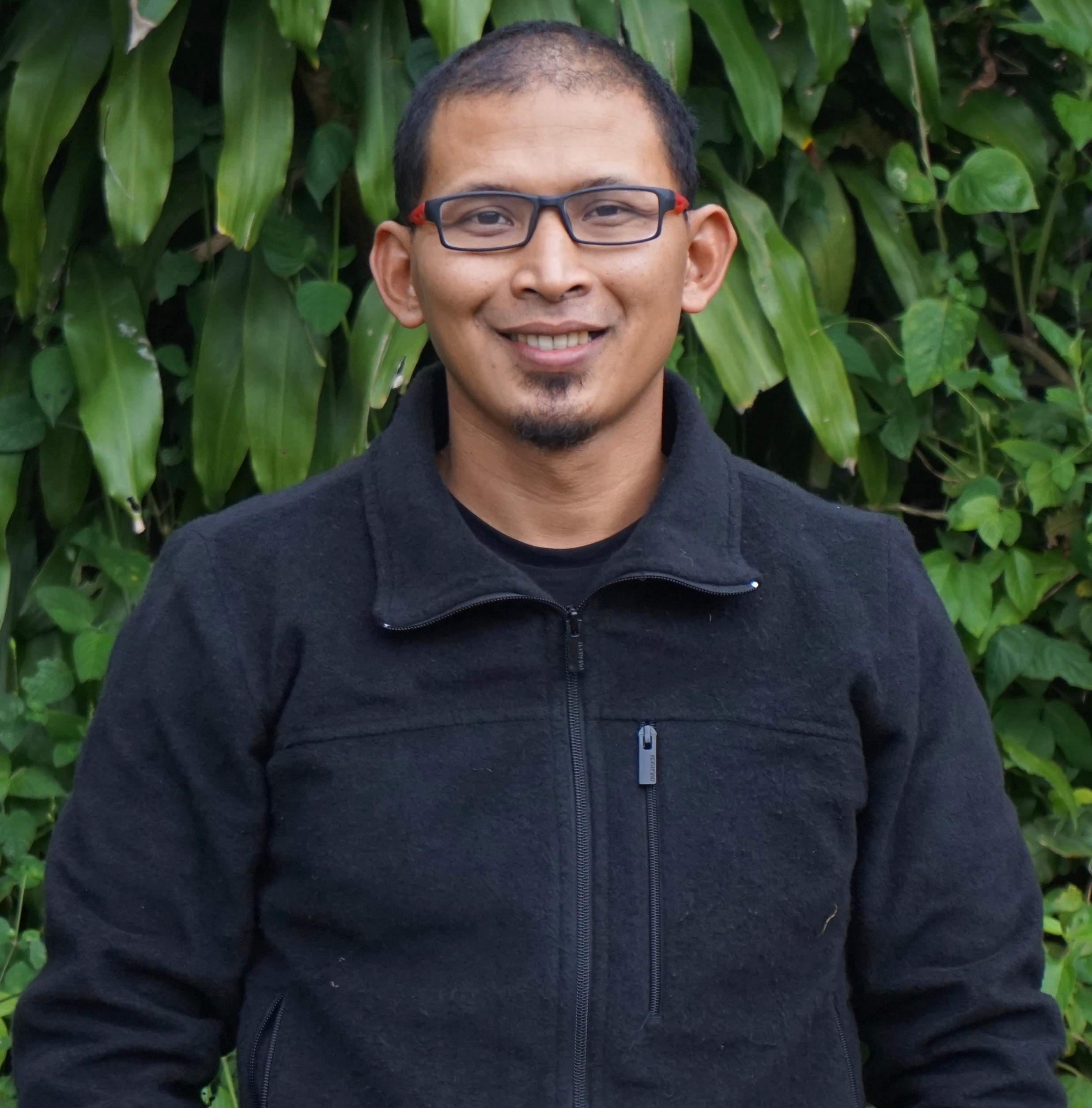 Indonesian Field Director
Alfan Rodhi
Alfan has been working on education, good governance, and community development projects for over ten years. He has extensive experience working in urban poor communities throughout Indonesia including in Jakarta, Malang, Makassar, and Aceh; in building and managing teams of people for user acquisition; and conducting user interface studies. Alfan manages user acquisition, onboarding, user feedback, and manages a team of community moderators who post regularly on AtmaGo and provide feedback on features needed.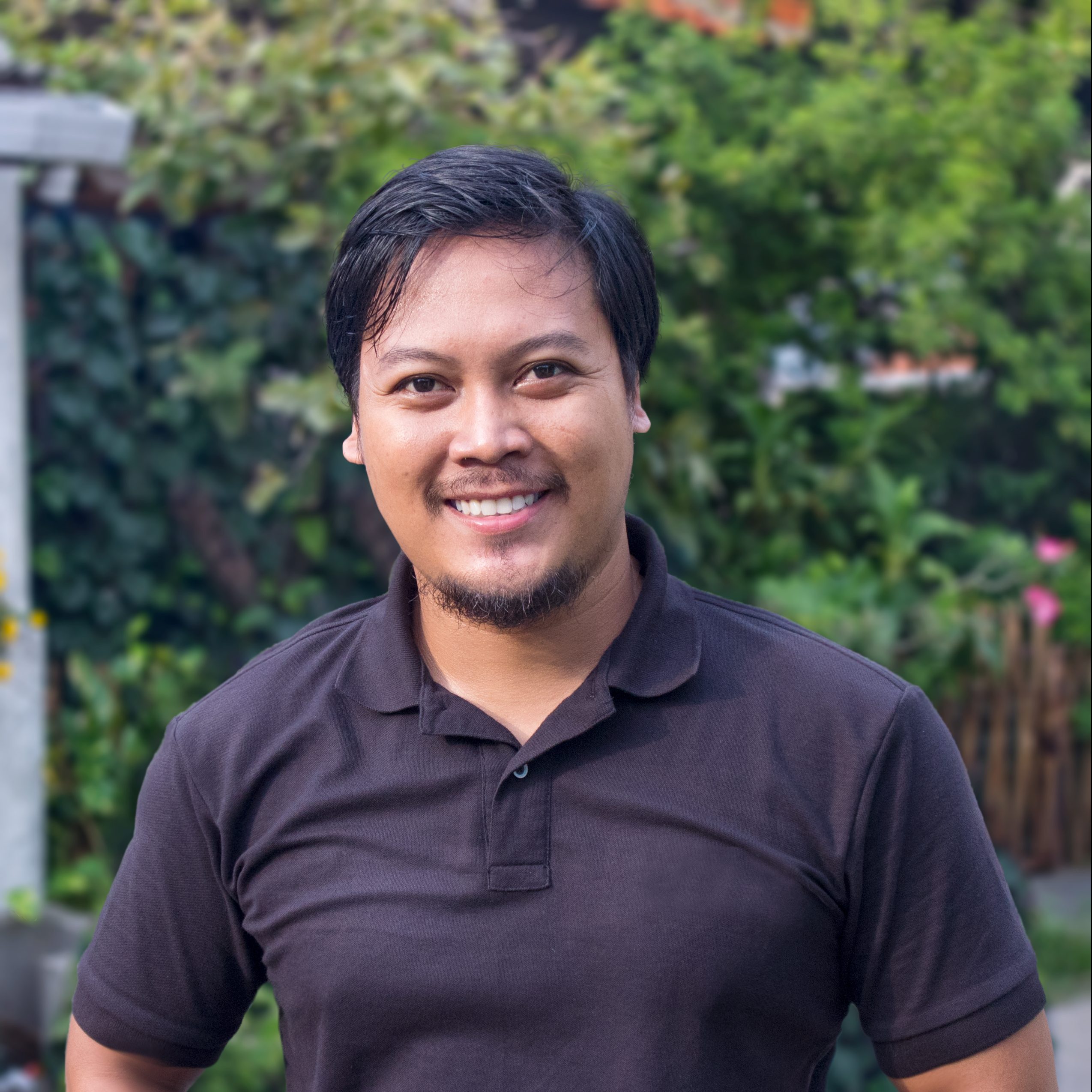 Community Manager and UI/UX Developer
David Khoirul
David is a translator, graphic designer, and community outreach specialist. He speaks English, Indonesian and Javanese. David has worked for HBO Asia, Google, Uber, and Motorola. He was a member of the English Student Association of the University of Ronggolwre from 2005 to 2008, and the FKPPG Youth Communication Forum in Lamongan from 2006 to 2009. David graduated from the University of Ronggolawe with a degree in language education.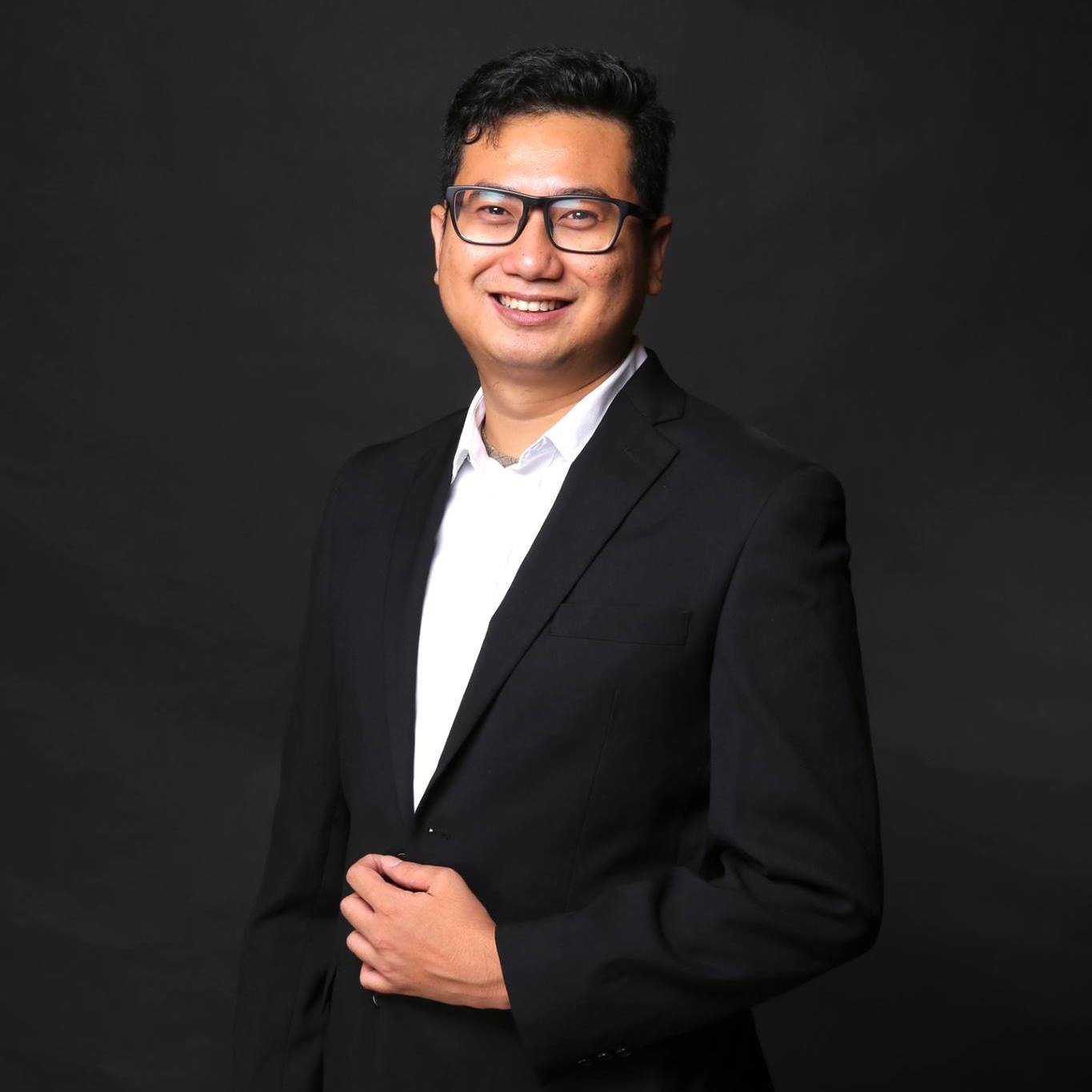 Head of Technology
Ardy Satria
Ardy Satria is a Technology Strategy Advisor / Consultant, Ecommerce Specialist, Software Architect. He has more than 10 years building tech startups. Ardy has built and lead software engineering teams from 0 to 35 software engineers in (Pegipegi.com, Groupon Indonesia, Mbiz.co.id, and LYKE). He loves to design system architecture, to solve complex problems, to deliver solutions that meet specific business objectives, take the lead on the development process, and help businesses to be successful.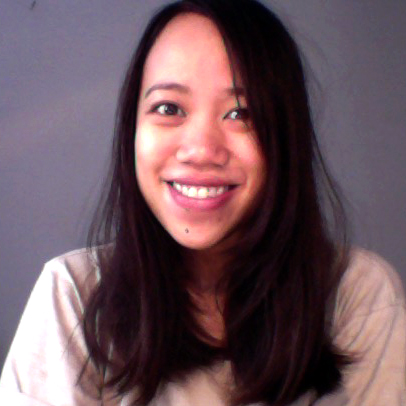 Frontend Developer
Eka Jayani Ayuningtyas
Eka is a self-taught front-end developer who is passionate about user experience, progressive enhancement, and accessibility. Previously, she has worked as a media and admin staff, language instructor, interpreter and translator in local and international organizations as well as independently. Her interests include food, music, digital art, subcultures, and interdisciplinary creative communities.
Founder, CEO
Meena Palaniappan
Meena has inspired collective action and implemented community-based technology projects in the developing world for two decades. Recently named an Ashoka Fellow (special relationship), Meena is a change-maker, technologist and environmental engineer whose projects include Atma Connect's mobile app, AtmaGo, used by more than 7 million people in Indonesia and Puerto Rico.
Previously Meena was the principal investigator for a $1.3 million USAID project to build the WATER SMS mobile to web crowd-sourced mapping system to improve water services in Indonesia. She worked with the Pacific Institute and the Environmental Defense Fund on sustainable community development, pollution prevention, and environmental justice, co-authoring the EDF's Environmental Sustainability Kit. Meena earned an M.S. degree in Energy and Resources from the University of California, Berkeley, and an Engineering degree from Northwestern University.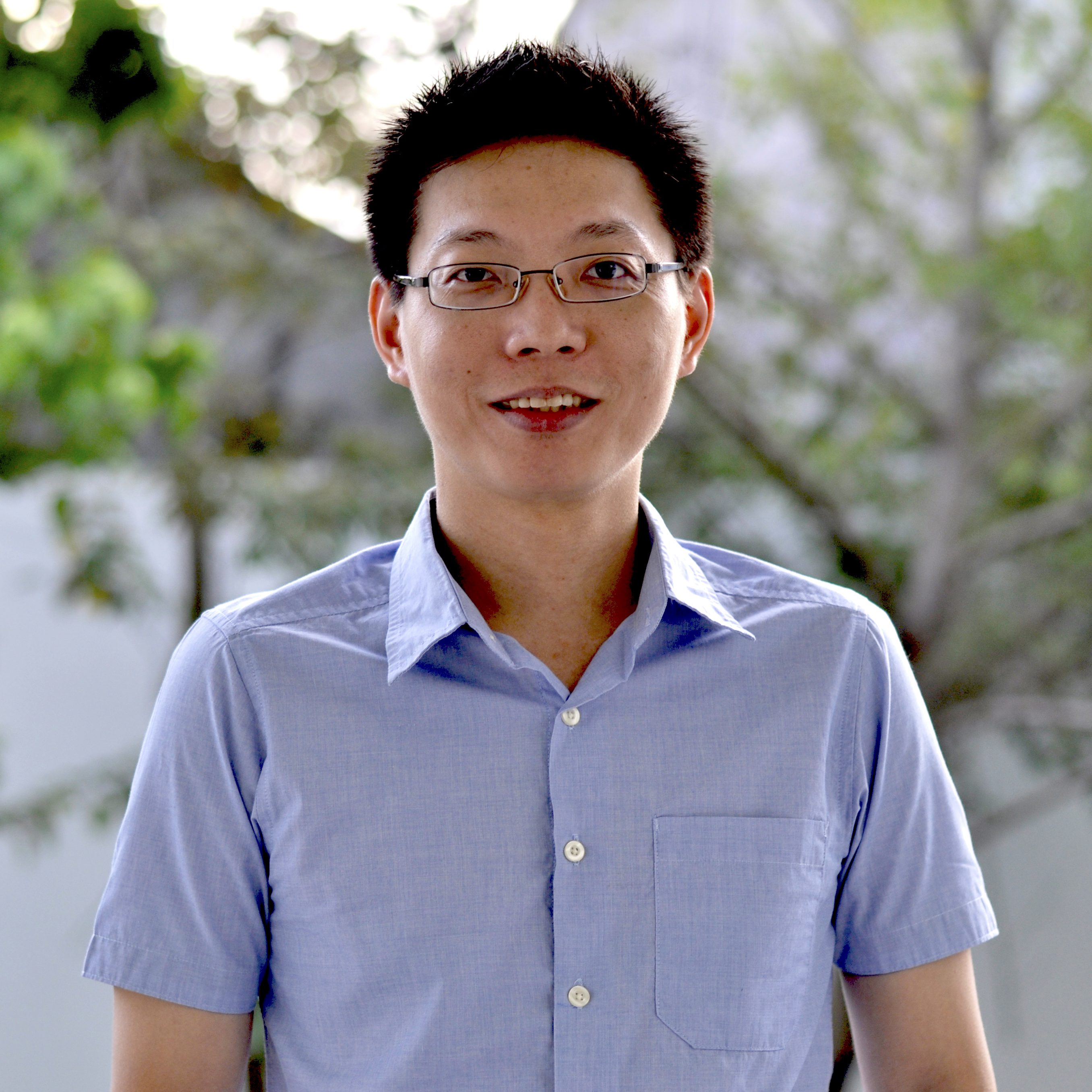 Social Media and Evaluation Manager
Jimmy Welles
Jimmy is on our Indonesian team working to understand, measure, and evaluate AtmaGo's social impact and outreach. He has extensive experience as a market researcher, translator and teacher. He was an AusAID/ADS Scholarship awardee 2010-2012 and holds a Master's in Teaching English to Speakers of Other Languages from Australia's La Trobe University.
Senior Strategic Advisor
Jagadha Sivan
Over the past 15 years, Jagadha has immersed herself in solving social problems through diverse organizations, both local and global, starting with a $15million socially conscious business that was built ground up to support artisan communities in 34 countries. She has held key executive roles spanning multiple industries including retail, tech, food and real estate. She enjoys scaling companies and developing growth strategies, whether it's for a national product rollout with Disney or for a local kitchen incubator that focuses on providing essential infrastructure and training for low-income women and immigrant entrepreneurs.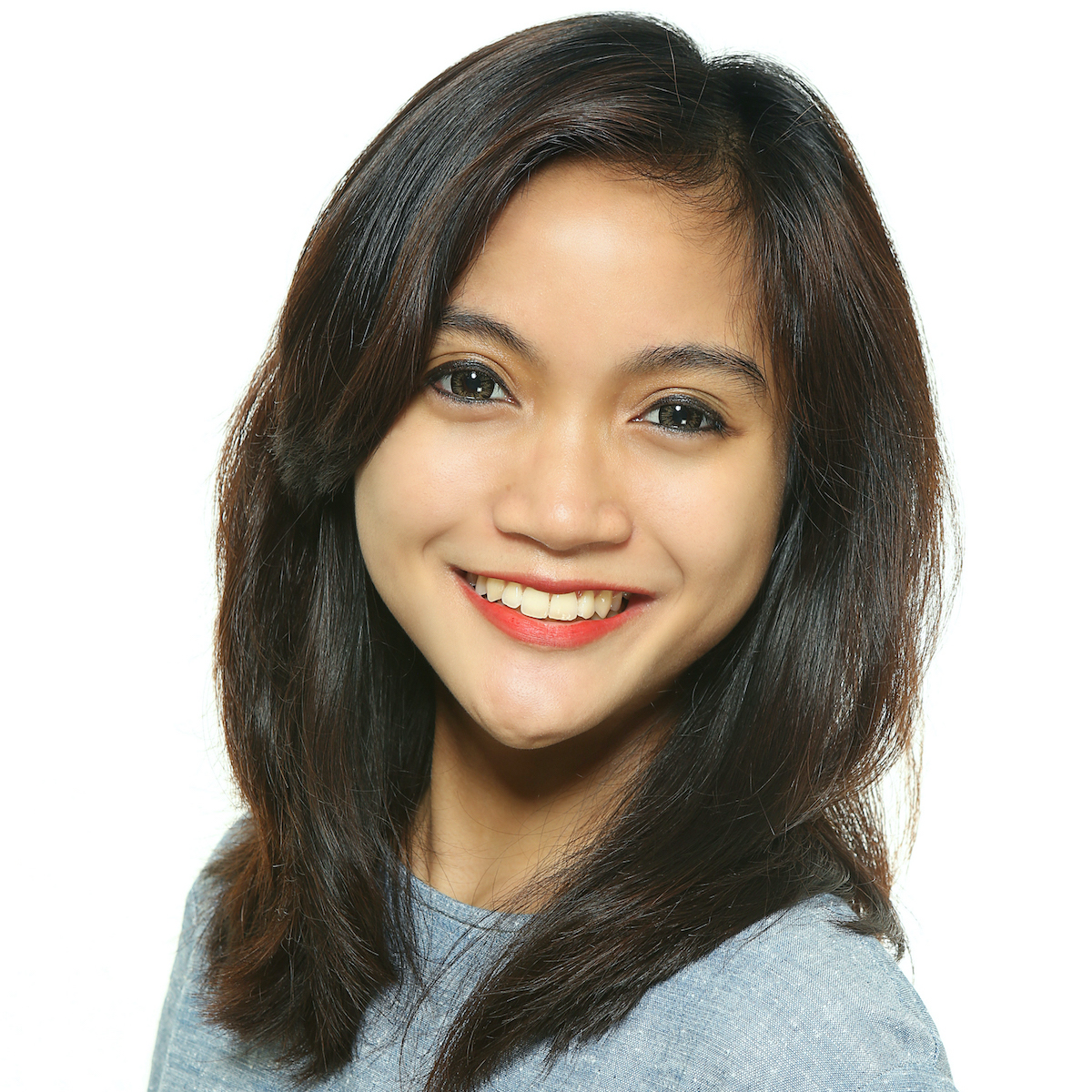 Product Manager
Aisyah Gunung
Aisyah Gunung is a product manager with experiences in marketing, education, online retail and ecommerce sectors (Zenius Education, Blibli, Ogilvy, and REA Group). She has built and led product teams in tech startups, as well as being a part of senior management to provide direction for the organisation. Aisyah is passionate about understanding the core issue of a problem and solve that by growing a sustainable team and product. She hold BA in Electrical Engineering from Bandung Institute of Technology (ITB) and was part of XL Axiata Future Leaders programme.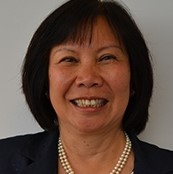 Global Strategic Advisor
Minh Chau Nguyen
Minh Chau spent 25 years working with the World Bank Group in Washington DC. As an economist at the World Bank, Minh Chau was responsible for policy dialogues, project evaluations, and loan negotiations for projects in Asia, Africa and the Middle East. She also served as the head of the Gender and Development Division at the World Bank. In this position, she led the World Bank delegation to the Women's World Conference in Beijing in 1995. Minh Chau received her M.S. in economics from the University of Washington, and Advanced Management Training certificate from Harvard Business School.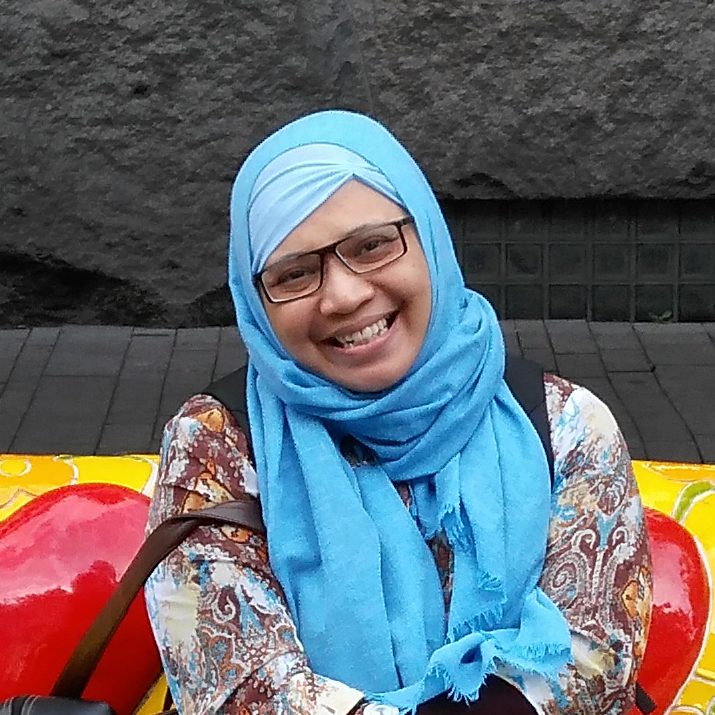 Senior Partnerships Manager
Silvia Yulianti
Silvia has been working for almost 20 years both in the profit and non-profit sectors, while maintaining her interest in the field of environment, sustainability and community development. Her role is to increase women's participations and to build partnerships with women's organizations throughout Indonesia. She received her bachelor's degree in Engineering from the Universitas Indonesia and Master of Science degree in Environmental Science and Technology from the UNESCO-IHE Delft, The Netherlands.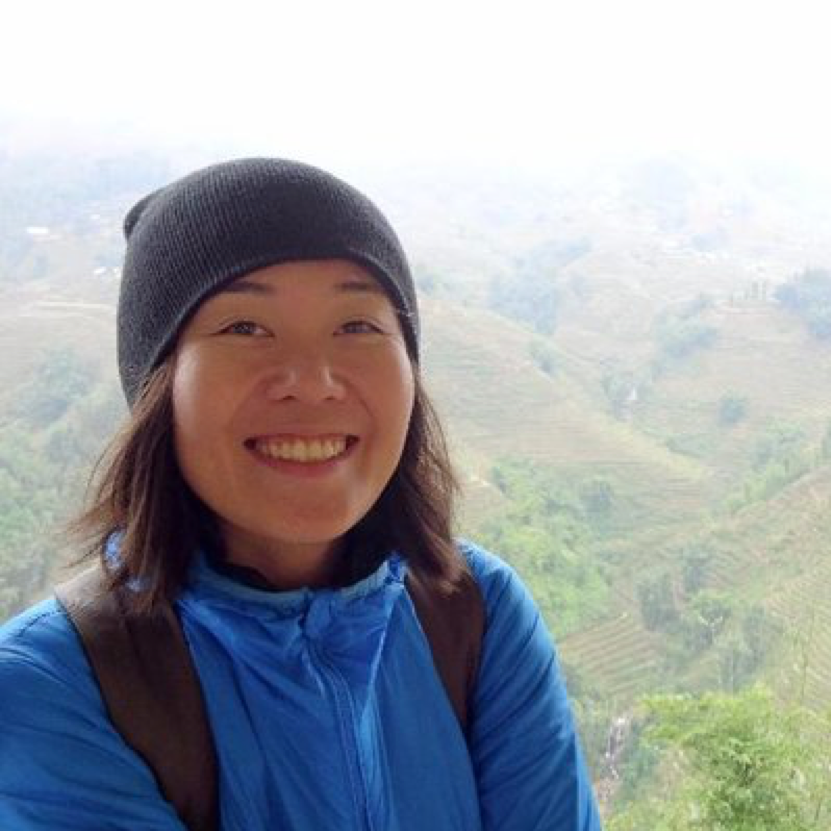 Business Development Manager
Yvonne Chen
Yvonne is a project manager and fundraiser who leads effective teams. She finds joy in building long-term business relationships that convert into sustainable impact. She has worked in international development organizations for a decade and holds a master's in international development studies from the Elliott School of International Affairs at George Washington University. She continues to work for Atma because she continues to be inspired by AtmaGo's neighbors helping neighbors movement–leveraging the power of technology and social networks to create a more just world. 
I am delighted to be the Board Chair of Atma Connect, now an award-winning technology non-profit in the San Francisco Bay Area, and take part in Atma Connect's exciting future. – Lisa Nash
Board Chair
Lisa Diaz Nash
Lisa is a seasoned community leader, social entrepreneur and consumer marketer with proven success building communities, companies, and causes.  She currently is a candidate for San Mateo City Council, the President of the San Mateo Library Board and Co-Captain of Sister District CA Peninsula.  Lisa was formerly the Chief Marketing Officer of Thrive Networks and CEO of Blue Planet Network, an award-winning global clean water and sanitation nonprofit.  Her background includes senior marketing positions with American Express, VISA, Charles Schwab, E*TRADE and Yahoo!.  She spent nearly a decade working and living across Asia.  Lisa was recognized as a Silicon Valley 100 Women of Influence by the Silicon Valley Business Journal in 2012.  She holds a Graduate Certificate in Mandarin Chinese from National Taiwan Normal University and a BA with Honors from Swarthmore College.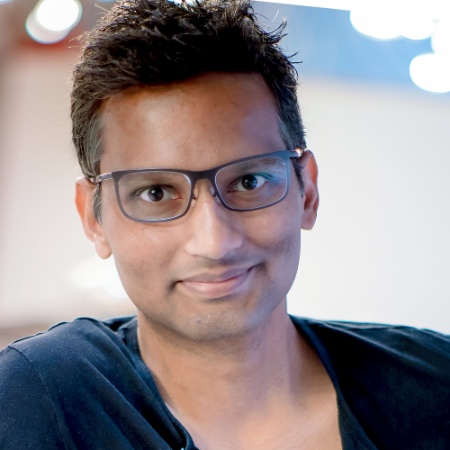 Board Officer
Kush Amerasinghe
Kush is a Computer Scientist / Futurist at Adobe, exploring new frontiers of creativity, business, and technology.  He has co-founded 4 technology and media companies and pioneered many internal initiatives within them. He has gained a diverse set of working experiences spanning across 6 countries in 3 continents and many industries such as computer graphics, video, disk based media, to web and mobile. Kush also has a strong focus on problem solving and improving the world. He serves on multiple boards of non-profits and acts as an advisor and volunteer for organizations covering areas including art, community, environment, and well-being.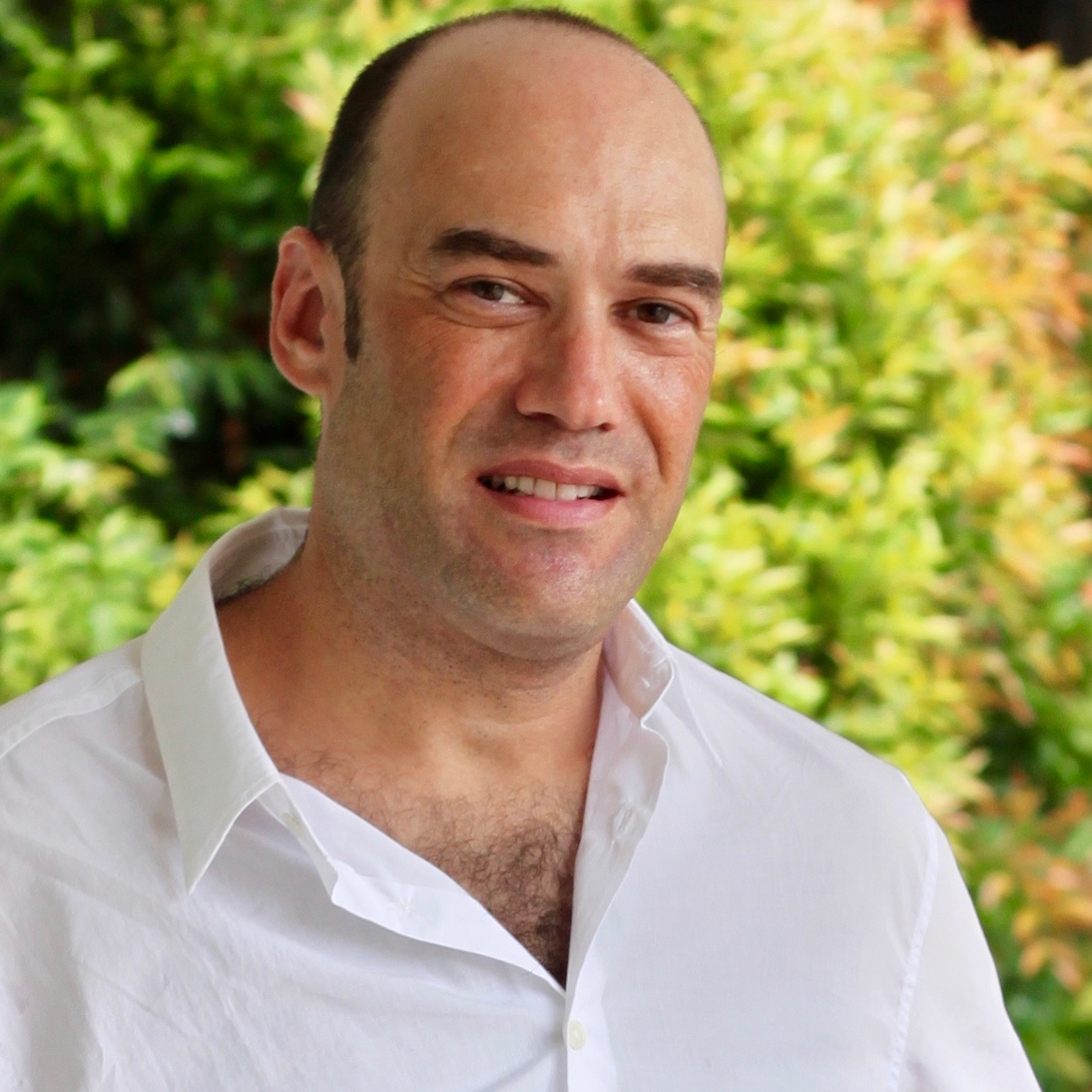 Board Officer
Nicholas Cain
Nick is a cofounder of Atma Connect and served as VP and Deputy Director for four years. Nick currently teaches public policy at USC's Sol Price School of Public Policy and works as a consultant. He has worked for the Sierra Club, the Pacific Institute, and Southern California Edison among other organizations. Nick holds a PhD in Environmental Policy and World Politics from Claremont Graduate University and an MPA in Environmental Science and Policy from Columbia University.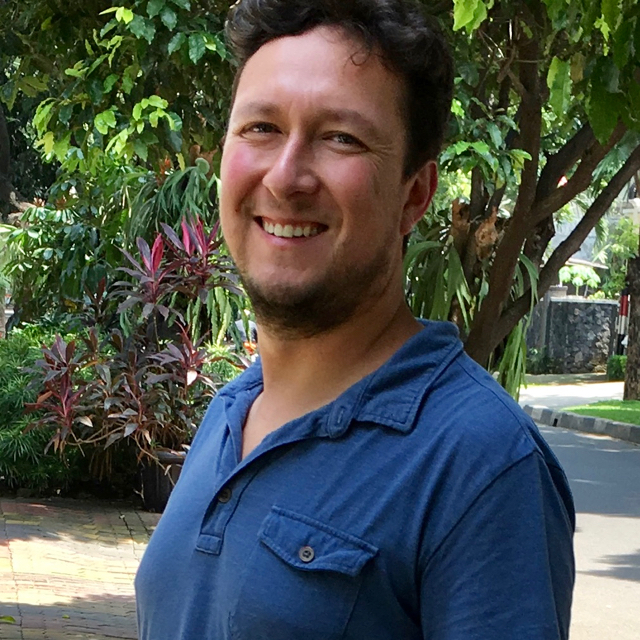 Board Secretary
Sergio Paluch
Sergio has 20 years of experience and has worked for Autodesk, Scribd.com and Wells Fargo. Sergio is the co-founder of Atma Connect and the founder of Montparnas, a firm that helps start-ups grow business lines and customer retention strategies. He has led and set product strategies for companies such as Tivo, Google, Scribd, Flurry, FairTrade USA, Wells Fargo, LeapFrog and HubSpot, among others. He holds an MA in Development Economics and International Development from Boston University.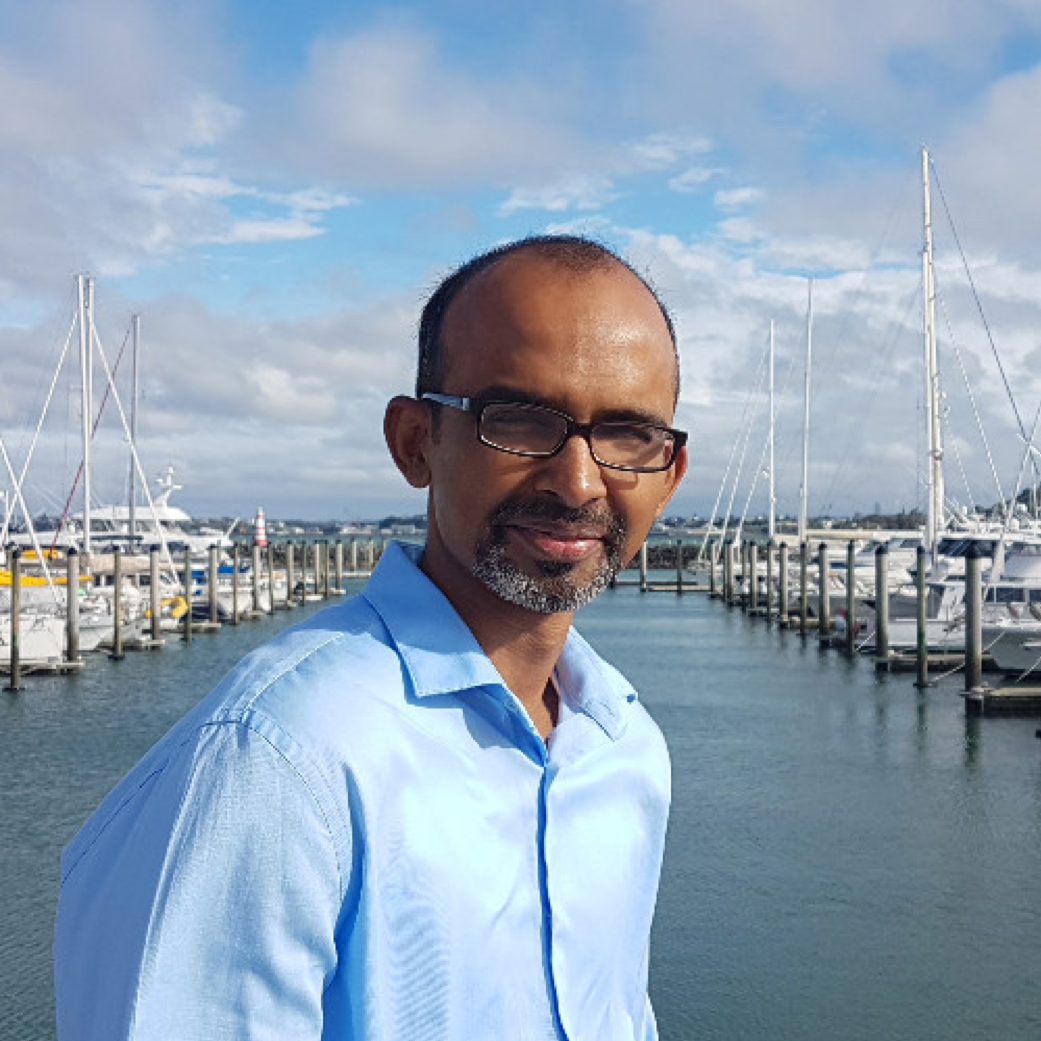 Board Officer
Bapon Fakhruddin, PhD
Dr Fakhruddin is an expert climate change risk assessor with 16 years' global experience in working on disaster risk and climate resilience projects. Dr Fakhruddin is currently working as a mentor and supervisor for post graduate study in disaster risk management in University of Auckland (UoA). He is a Science Committee Member of IRDR of ICSU/UNISDR, Co-Chair for the Disaster Loss DATA and Risk Interpretation and Applications (RIA) Working Group of IRDR of ICSU/UNISDR. He is also Co-Chair CODATA task group Linked Open Data for Global Disaster Risk Research (LODGD) and PSG member of the Coastal Inundation Forecasting Demonstration Project (CIFDP) and Open Panel of Commission for Hydrology Experts (OPACHE) of WMO. Recently Dr Fakhruddin appointed by the Government of New Zealand to develop national climate change risk assessment.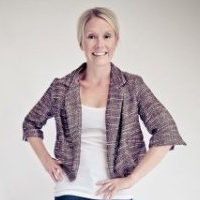 Emeritus Board Chair
Jennifer Mitrenga Maymon
Jennifer is the Founder and Managing Partner for Kijamii Capital and Vice President of Global Business Development and Women's Philanthropy at Opportunity International. She invests her time, talent and treasure in individuals, organizations and ideas focused on women's empowerment, social forward thinking, disruptive technologies and solutions to the world's most significant problems. She has taken executive education courses at Harvard Business School and Stanford Graduate School of Business and holds a BA in Finance & Accounting from the University of Illinois at Urbana-Champaign.
Board Treasurer
Meena Palaniappan
"With Meena's strong leadership, I am confident Atma Connect will scale globally to empower millions of poor people to become change agents of their own future. She is leading her team to build a robust technology solution in poor and vulnerable communities so they can help each other get better access to basic needs, respond to disaster, and improve their community from the ground up," shared Lisa Nash, Board Member. Adrienne Bloch, Board Member shared, "I am inspired by Meena's vision of AtmaGo. Meena's twenty years of experience has given her the insight needed to address chronic problems faced by poor people globally. Her extensive fieldwork in Indonesia, Africa, Mexico and India has shown her the in-depth reasons of why existing systems continue to fail the very poor. One hallmark of Meena's thinking that is unique and extraordinary is the innovative way that Meena approached studying the issues of water security, technology and the environment. She focused on perspectives that are too often missing in humanitarian aid and development – the voices of poor communities and those at the bottom of the pyramid. It was her frustrations with this disregard to the voices of the poor that influenced her in dedicating a lifetime to developing technologies that address this issue." ~ Lisa Nash, Atma Connect Board Chair
Public Investment Manager, Cisco Foundation
Erin Connor
Founder and Principal, Elevar Equity
Maya Chorengel
CEO and Founder, Flurry
Sean Bynes
Executive Director, Cisco Foundation
Peter Tavernise
Co-Founder, Institute for Transformative Technologies
Shashi Buluswar
Matleena Venable
Website Designer
Matleena Venable
Sam Shingledecker
Website Developer
Sam Shingledecker